Power Automate: An Alternative for SharePoint Workflow Development
Microsoft has announced earlier last month that it will be retiring the SharePoint 2010 workflows, with the continued investment in Power Automate as the universal solution to the workflow. Since its release SharePoint workflows have evolved workflow orchestration to cover not only SharePoint but also other services in Microsoft. As of August 1, 2020 SharePoint, workflows will be turned off for newly created tenants. Starting November 1, 2020, Microsoft will begin to remove the ability to run or create SharePoint 2010 workflows from existing tenants.  It would be the right decision to understand the usage of SharePoint workflow in your organization and begin planning a migration to Power Automate.
You can get a better understanding of the distribution of legacy workflows, distribution of out of the box and custom legacy workflow usage, which sites and lists use legacy workflow, and Power Automate upgradability score, which indicates how well these actions or workflows can be upgraded to flows with Power Automate. You can get this report by running the SharePoint Modernization Scanner tool, which will generate a Workflow Report that includes all the above information. This report can be used to plan a smooth migration to Power Automate. SharePoint workflow development is a major process in most of organizations and this news came as a surprise to the users.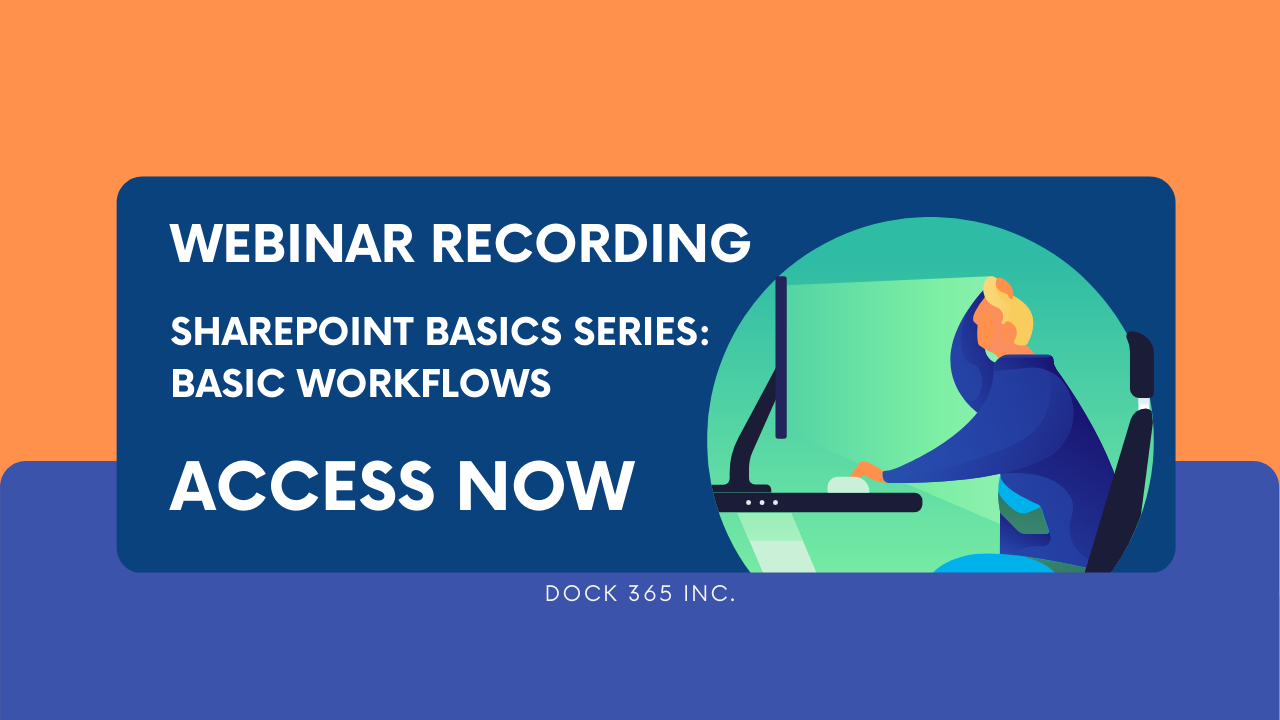 Although deprecated, SharePoint 2013 Workflow remains supported, moving to Power Automate is recommended. Starting November 2020, the SharePoint 2013 workflows will be turned off for new tenants. You would need a Microsoft PowerShell script to activate SharePoint 2013 based workflows for new tenants.
Microsoft has also announced that SharePoint 2010 SharePoint 2013 based workflows will continue to be supported for on-premises SharePoint 2016 and SharePoint 2019 server platforms until 2026.
Some companies might find this sudden announcement of the SharePoint workflow being retired a setback for them. Some have commented that this is not enough time for them to plan and migrate to Power Automate, owing to the number of SharePoint workflows that are currently in use. Most of us are indeed using the SharePoint workflows to automate our processes. A user's voice has been created to postpone the retiring dates of the SharePoint workflow. Microsoft is providing support to the customers for a smooth migration.
Migration to Power Automate
SharePoint is evolving from InfoPath and SharePoint designer workflows to the simplicity and versatility of the PowerApps and Power Automate. And these tools are the right choice for businesses using SharePoint workflow for process automation. Let us take a look at the impact that is going to have for the customers as Microsoft is making these changes.
For SharePoint 2010 workflow users, the workflows will be turned for newly created tenants from August 1st, 2020. SharePoint 2010 workflow services will be removed from existing tenants from November 1st, 2020. The following built-in services will be affected
Approvals: The workflow routes an item or a document to users to be approved.
Collect Feedback: The workflow routes an item or document to a group of users to collect feedback.
Collect Signatures: This workflow routes a document to a group of users to collect their digital signatures.
Classic Pages Publishing Approval: Much like the approval workflow except it routes the draft pages for approval so that it can be published.
Three State: Used for items such as customer support issues, sales leads, or project tasks.
As for SharePoint 2013 workflows, retirement does not apply to them and the support remains. But it is definite that it is scheduled to be retired at some point in the future, so it is recommended to migrate to Power Automate or other supported solutions from Microsoft 365 Business Apps Partner Program.

Power Automate is reliable for businesses looking for an alternative to creating automated workflows and services to get a notification, data collection, business policy automation, and more. It is a simple solution that can be used in process automation. Power Automate can be used for simple automation processes in SharePoint like automation for when data changes in a list or library, and complex processes such as but not limited to, sending an email when an item is created in a list or library, initiate approval process when a document is added in a library. Power Automate has SharePoint connectors in it to enable these workflows. There are hundreds of connectors to choose from and it also offers several workflow templates, that would make it easy for us to create them. You can create workflows from the Power Automate Website, create workflows from within SharePoint and users can also use the Power Automate mobile app. Microsoft provides detailed documentation for users starting in Power Automate. You can learn to build workflows by referring these support documents here on Business apps and Business Process Automation. SharePoint Workflow development became easy and transparent with Power Automate.
Roadblocks to Expect in Migration from SharePoint Classic Workflows to Power Automate
Power Automate is different when compared to the features of classic SharePoint workflows, but you can workaround these differences to create perfect automation processes when migrating from classic SharePoint workflows. Discussed below are those differences that you need to include in your planning.
30 day run limit: Unlike SharePoint classic workflows that can run endlessly, these flows have a 30-day life span.
HTTP connector: By making calls to SharePoint REST API, you can use the "Send HTTP Request to SharePoint" connector. If you are using HTTP calls in multiple steps, then there is a premium generic HTTP connector in flow. If you create a service account with Power Automate license you can run these flows with that account, also it would become easier to manage all your enterprise workflows.
Reusable Flows: From a modular point of view, you can create a master flow, which a flow per list or library can call to do the heavy lifting.
Workflow History: Flow keeps history in the context of the flow in Power Automate Dashboard.
Impersonation: The ability to add an impersonation step to act as a different user like in SharePoint 2010 workflows is not available in Power Automate.
While these differences exist, it can be solved by including a workaround for each of them while planning on migration.
Approval Flows in Power Automate
We all know that approval processes are the most common requirement when it comes to automating business processes in SharePoint. In addition to SharePoint, Power Automate can streamline approvals for Dynamics 365, forms, SQL, and many others. Power Automate enables you to view the status of an approval process in the action center. You can create approval workflows as per your requirement in Power Automate. You can create Single approvals, Sequential Approvals, and Parallel Approvals. Similarly, SharePoint approvals like page approvals, document approvals, and hub association approvals are also included in Power Automate.
In addition to approval workflows, you can also automate almost all your business processes using Power Automate. If you have a working understanding of Power Automate and its features, creating a workflow is easier than workflow development in classic SharePoint workflow development. For those who have been using the SharePoint workflow, it might be a good idea to get familiar with the terminology in Power Automate to understand the features.
SharePoint Workflow Development by Power Automate Experts
While it is simple to develop a workflow by yourself it might become a bit testing when it comes to development for a larger enterprise. This is where seeking the assistance of Power Automate experts comes in. By enlisting the services of such experts, you can forget the headaches of going through the pain of developing complex automation processes for your organization. A migration such as this is surely a taxing process, you might not be able to do it on your own. These experts can help you in the migration processes and make the migration from SharePoint workflows to Power Automate an easy task. SharePoint workflow development done by experts in Power Automate can be reliable and adopted without any confusions.

Even though Microsoft's decision to retire SharePoint workflow came as a surprise, it benefits the user in a good way. It is one more step in modernizing the SharePoint environment, making it more user friendly and accessible. Processes become transparent and less complex, managing these processes also becomes simple. Migration to Power Automate could benefit your organization could benefit to a great extent.

Hope you got a good understanding of Power Automate from this blog post.

Have a good day.